Advertisements
Advertisements
Advertisements
Advertisements
Advertisements
Minister of Foreign Affairs, Mr Geoffery Onyeama has said there is the need for further enhanced cooperation towards the attainment of the shared Commonwealth goals in spite of celebrating amidst prevailing global health and social challenges.
The Minister spoke during an event to mark the World Commonwealth Day.
Advertisements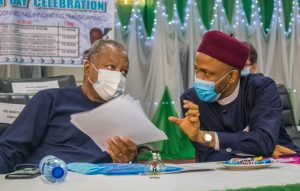 He laid emphasis on the importance of this year's theme "Delivering a Common Future: Connecting, Innovating and transforming which he noted illustrates the practical value and global engagement required for the realization of the Commonwealth aspirations.
Mr. Onyeama, said the Commonwealth represents a global partnership rather than a regional engagement as reflected in the composition of its membership across all Continents adding that diversity continues to remain one of the greatest strengths of the Commonwealth family.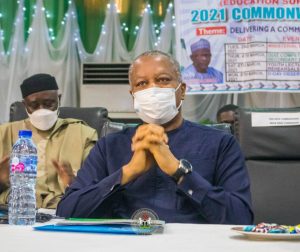 He said since its inception, the collective engagements has continued to promote trade, democratic principles, education, women and youth empowerment and that the Organization has also assisted in tackling global health challenges, climate change and discouraging domestic violence through sharing of best practices among member States.
The Minister reaffirmed Nigeria's commitment to the values of the organization and reiterated the country's dedication to multilateralism.
Advertisements