Advertisements
Advertisements
Advertisements
Advertisements
Advertisements
At a time when the Nigerian youth seem to be at crossroads of societal neglect and the hard search for a successful future, experts have provided a blend of blueprints ideal for a successful life.
At the Stanel Masterclass session, held at the Stanel headquarters in Awka, notable entrepreneurs and experts from the public sector, took to the stage to roll out personal success formulas to hundreds of youths to serve as inspiration.
Advertisements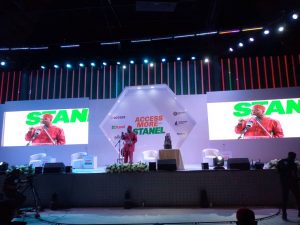 The mentorship session, second in its series, was titled "Access More with Stanel", and has youths, mostly students and fresh graduates, who are seeking to find a feet in an entrepreneurally competitive society.
The programme, a fully-packed mentorship series, was organized by Dr Stanley Uzochukwu, the Chairman and Chief Executive Officer of Stanel World Limited, and was designed to teach youths the basics of self-development, purposeful life and positive ambition.
Speaking at the session, a former Governor of Abia State and Chief Whip of Nigeria's Senate, Dr Orji Uzor Kalu as well a former Senate President and Secretary to the Federal Government, Senator Anyim Pius Anyim, stated that while youths must imbibe positivity and set visionary targets for themselves, they must also look away from both family and societal obstacles, and hold unto God at all times.
Other key speakers at the event including the Chief Executive Officer of Air Peace Airlines, Chief Allen Onyema, the Chairman and Chief Executive Officer of Cosharis Motors Limited, Dr Cosmos Maduka and the former Head of Lagos Business School, Professor Pat Utomi, advocated suggestions on what must be put in place to secure a better future for Nigerian youths, including hard work, innovative mindset and educational reforms.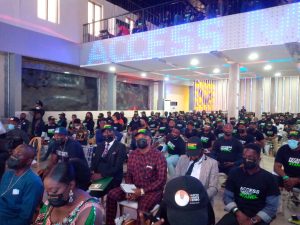 On his part, the Grand Patron of the event and traditional ruler of Onitsha, Igwe Alfred Achebe, campaigned for more of such youth-focused occasions, emphasizing that it was through such outings that the potential could be harnessed while the larger society stands to benefit hugely.
Others dignitaries that attended the event included the Chief Executive Officer of Access Bank Plc, Dr Herbert Wigwe, other captains of industry, government functionaries, as well as state and federal lawmakers.
There were also panel sessions to discuss other challenging issues, enlightened the audience on career development and answer questions to various mentorship ideologies.
Credit: Anambra Broadcasting Service
Advertisements